Hello everyone!
This Arela and Marcin, happily married couple behind  this food blog.
We love to cook and try new foods. Our passion and dedication for developing new recipe ideas have become more than just a day to day cooking activity. Therefore we have decided to start the food blog and share our passion for cooking with others.
Arela is a passionate chef that loves to cook and take care of two beautiful children Aiden 5 and Miesha 3.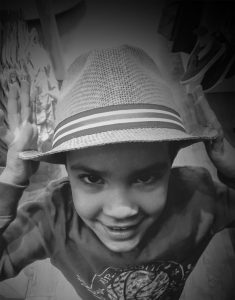 She is inspired by southern and Italian cuisine. She's also on a healthy kick nowadays so she preps and develops a ton of unique healthy choices for an average day.
Marcin, on the other hand, loves to cook just about anything. From BBQ to vegetarian or vegan foods you name it and he will cook it. Some of his favorite foods include BBQ, all kinds of potato dishes, Sushi, and many many others.  He is also a true-hearted gardener and believes that vegetables from your garden always taste better! 🙂 . He is in charge of web development and all technical details behind this blog. He loves to learn and explore new things to push the blog to the new level.
Pit barrel BBQ tea smoked duck – cooked for 3 hours – "Best duck you will ever taste"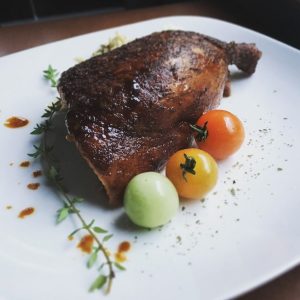 We often get asked about about our food photography and which specific equipment we use to take food pictures. I always invite everyone to visit our page with photography tools and other resources we recommend.