Stuffed Cabbage Rolls Recipe
November 28, 2016 - 4 Comments
When I think about stuffed cabbage rolls recipe, there is only one recipe I can think off. Polish stuffed cabbage rolls aka "Golabki" is by far the best, stuffed cabbage recipe I have tried in my entire life.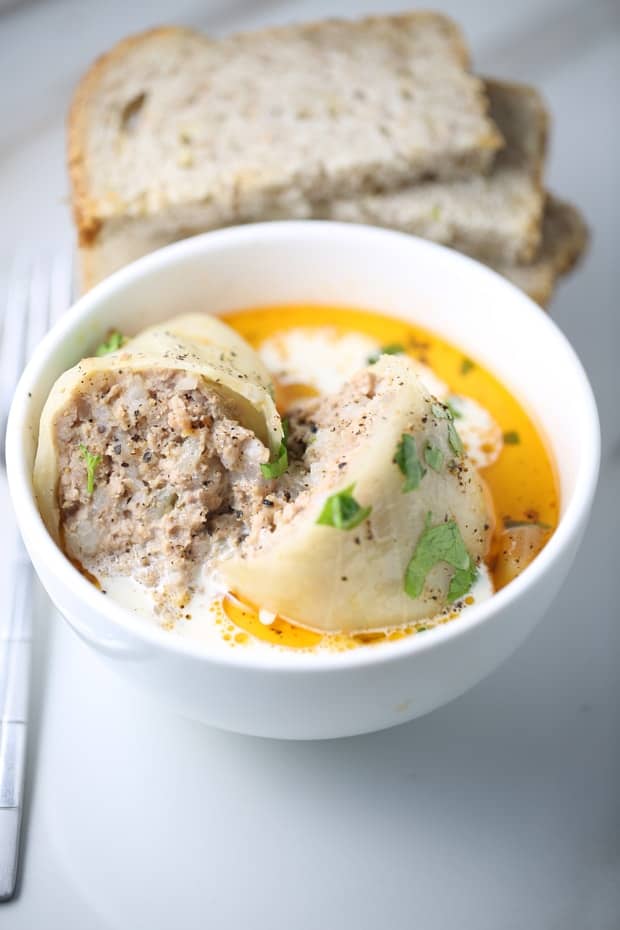 2.5-pound cabbage – made me about ten stuffed cabbage rolls. Note that you can not use all the leaves to make cabbage rolls due to leaves getting smaller in size, but nor worries. I use the smaller leaves for a variety of different recipes. I dice mine into medium size squares that go ideal for my cabbage soup recipe.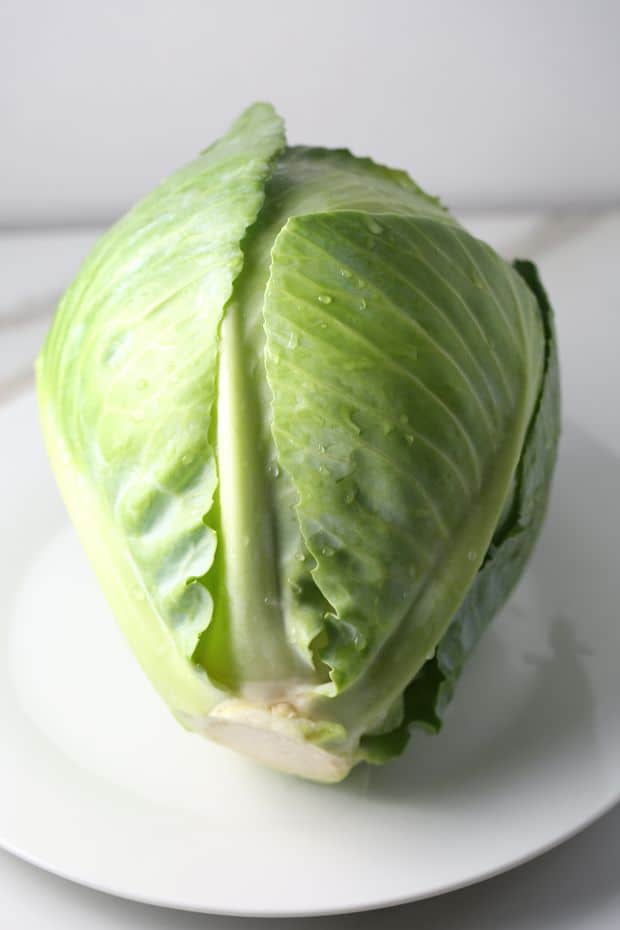 While cabbage was cooking, I was preparing cabbage rolls stuffing. It takes 1.5-pound of freshly ground pork, a bit over half a pound of mild Italian sausage, please not that casing needs to be removed. One medium onion (diced), 3/4 of a cup of white rice, two garlic cloves (diced), freshly ground pepper, salt, two eggs, salt, and pepper to season it all.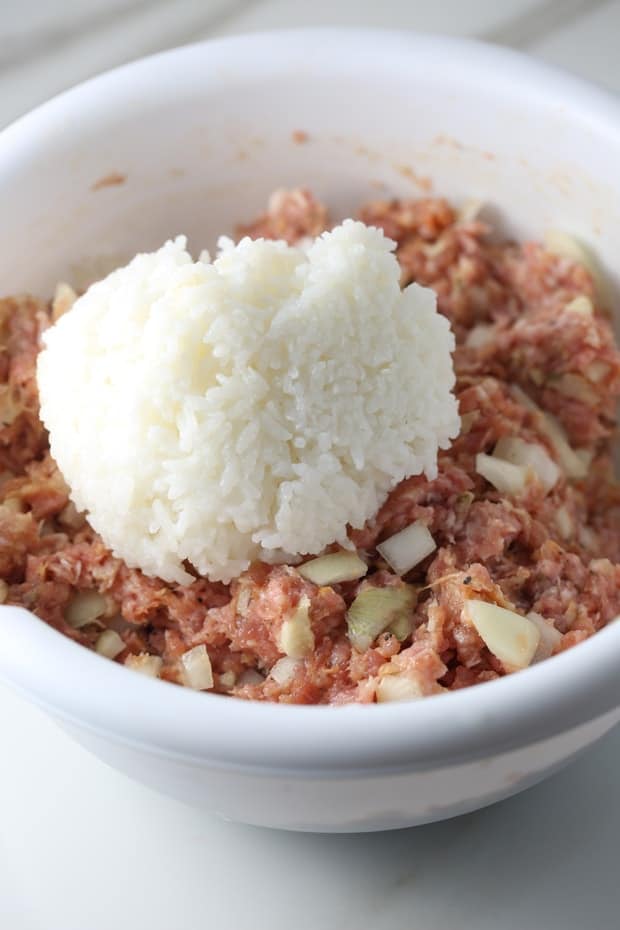 I cook the cabbage for about 45 minutes before i cut the cabbage leaves off. Leaves become soft enough and are ready for the pork stuffing.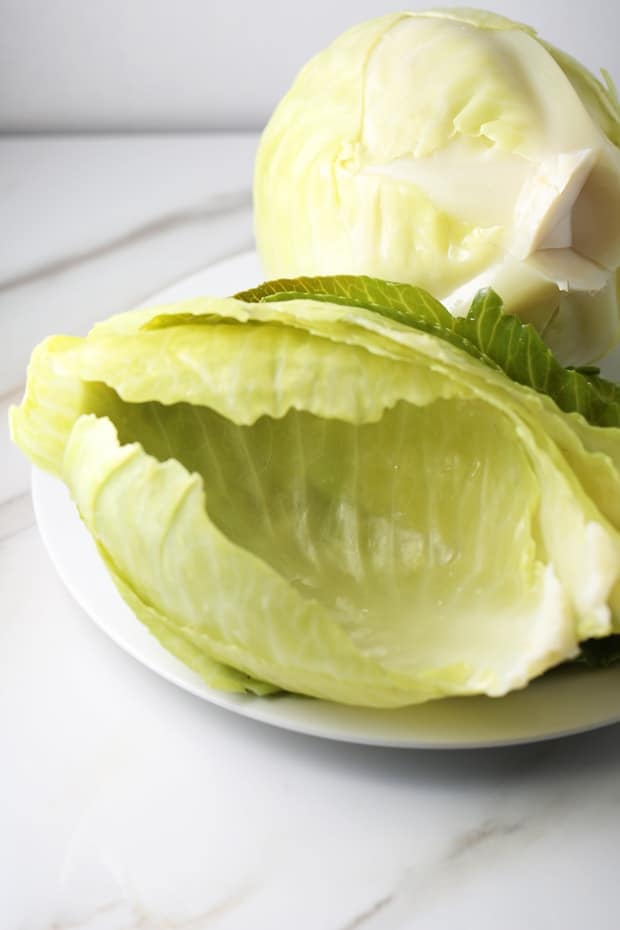 After the leaves are pilled, we are ready to stuff them.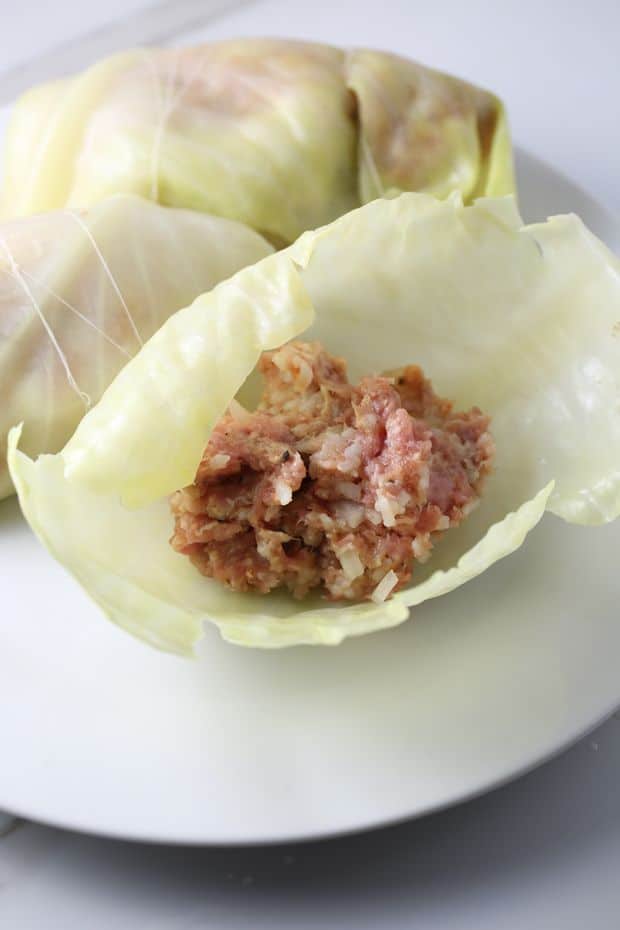 Here we go 🙂  Like I wrote at the beginning, I was able to make ten decent size stuffed cabbage rolls. I probably could make few more but didn't want for them to be too small, and also I am due for my delicious cabbage soup, so that I can use the rest of the cabbage very soon. In the meantime, I diced the rest of the cabbage into small squares and put it in the freezer.
Please take a look at these lovely stuffed cabbage rolls 🙂  Transfer them to a large pot, place few single cabbage leaves on  the bottom of the pot. Add the tomato sauce, bouillon cube, salt, pepper. I also add thinly sliced carrots just to add a bit of zing to it. Cook for about an hour.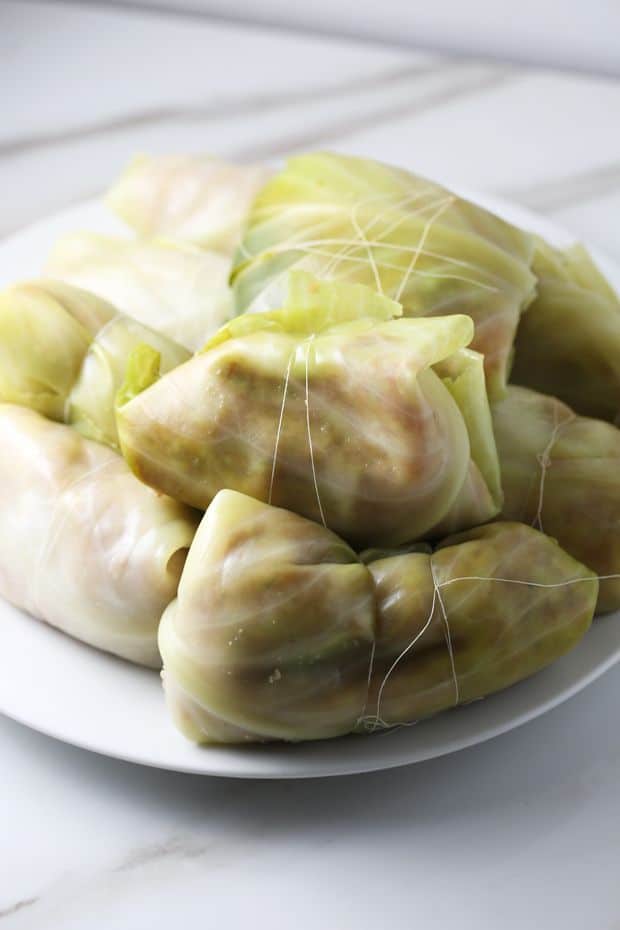 Results are amazingly good! Garnish the roll with some chopped parsley and add a teaspoon of heavy cream. Serve with hearty piece of bread or over rice!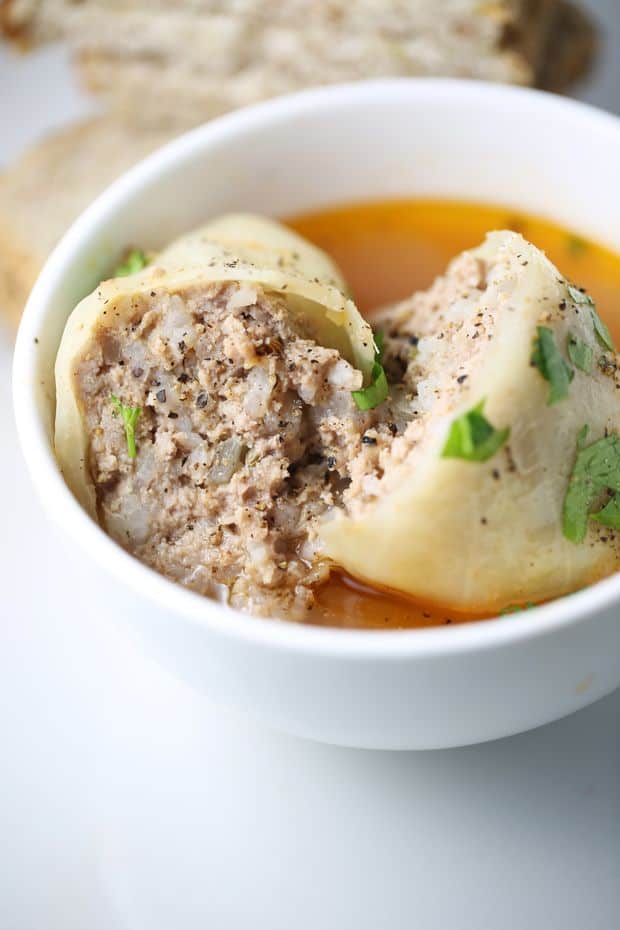 If you make this recipe please snap a picture and hashtag it #foodflavorz – We would love to see your food photos on Facebook, Instagram or Twitter!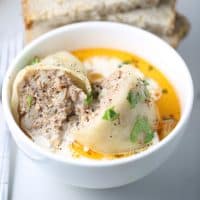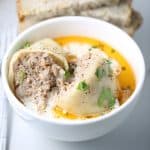 Stuffed cabbage rolls recipe
Delicious stuffed cabbage rolls. This is by far the best stuffed cabbage recipe I have ever tried.
Keyword:
Stuffed cabbage rolls
Ingredients
2.5

lbs

Green cabbage

1.5

lbs

Ground pork

1

lbs

Mild italian sausage

Remove casing

10

oz

Tomato sauce

can

1

cube

Vegetable bouillon

2

tbsp

Black pepper

freshly ground

4

Bay leaves

3/4

cup

White rice

1

tbsp

flour

1

tsp

Heavy cream

1

tbsp

Sea salt

2

Garlic cloves

diced

2

Eggs
Instructions
Cooke cabbage in the large pot for 45 minutes. Drain and cut into individual leaves. 2.5-pound cabbage makes about 10-12 leaves ready for stuffing.


Mix fresh ground pork, Italian mild sausage (remove casing), 3/4 cup white rice, 1 diced onion, 2 garlic cloves (diced). Season with salt, freshly ground black pepper, 2 eggs.


Stuff the cabbage leaves with previously prepared meat.


On the bottom of a large pot add a few single cabbage leaves. Add 10 oz can of tomato sauce. Season with additional pepper and salt. Transfer stuffed cabbage rolls into the pot and cook for about 1 hour. Serve with a hearty piece of bread. Garnish with 1 tsp pf heavy cream, and diced parsley.

Nutrition Facts
Stuffed cabbage rolls recipe
Amount Per Serving
Calories 364
Calories from Fat 154
% Daily Value*
Fat 17.1g26%
Cholesterol 118mg39%
Sodium 1210mg53%
Potassium 790mg23%
Carbohydrates 21.7g7%
Protein 29.4g59%
Calcium 50mg5%
Iron 3.1mg17%
* Percent Daily Values are based on a 2000 calorie diet.
---