Oven Baked Five Spice Chicken Drumsticks
November 14, 2016 - 2 Comments
Who doesn't love some good chicken drumsticks from time to time. Oven baked five spice chicken drumsticks recipe is one of my favorite drumstick recipes to make.  It is easy to do and will taste fantastic  🙂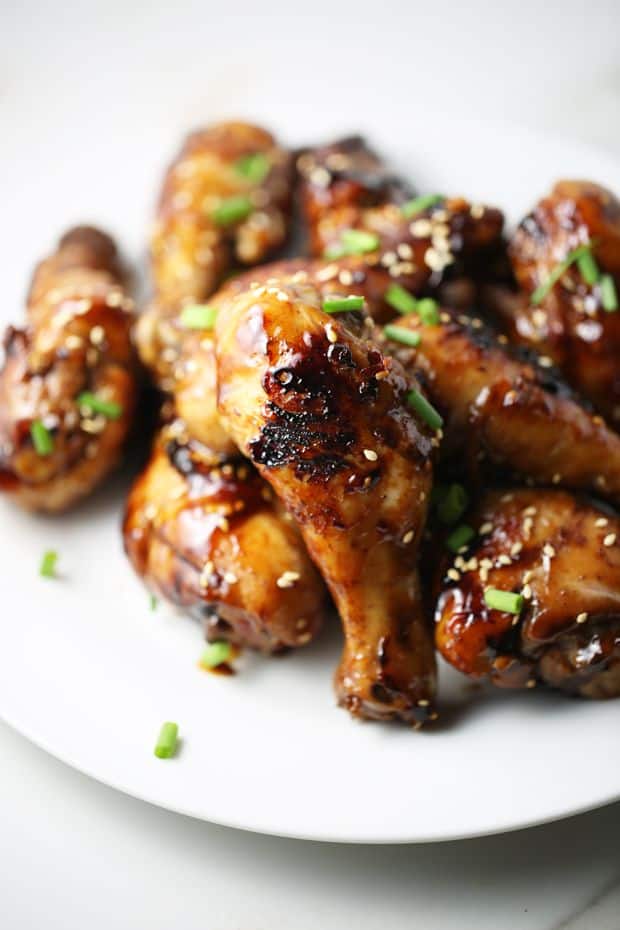 The First initial step is one of the important things to do. Soak the chicken in milk and season with Chinese five spice powder.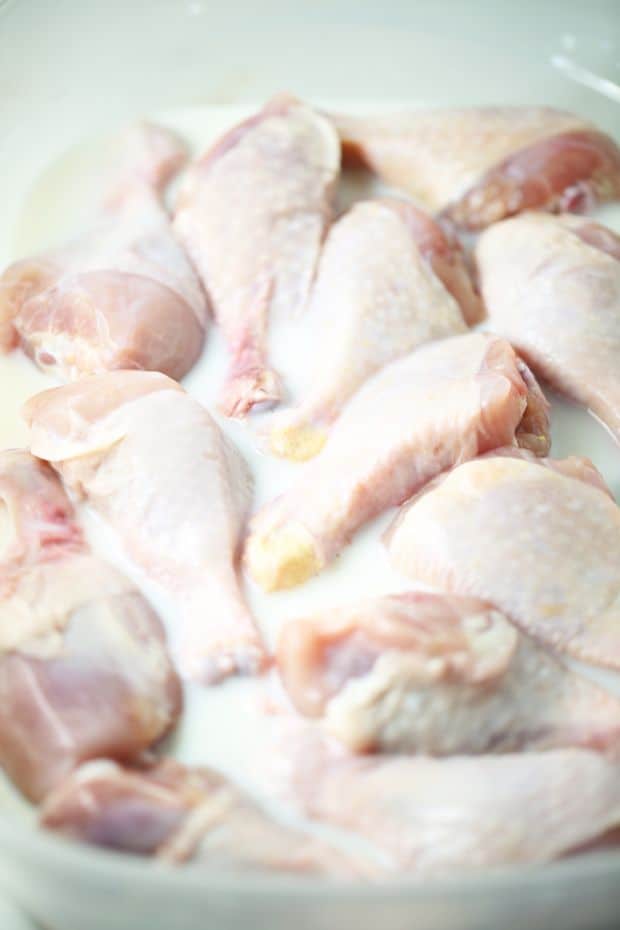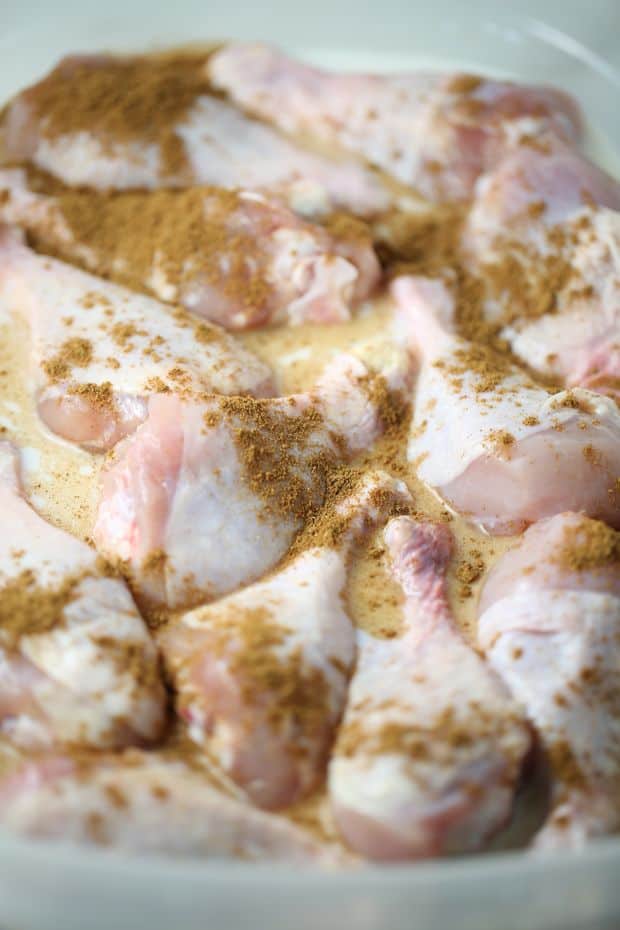 SAUCE
I use simple ingredients to make s sauce for the drumsticks;

Teriyaki baste & glaze
Sweet Chili Sauce
Sriracha sauce to add a bit of kick to the taste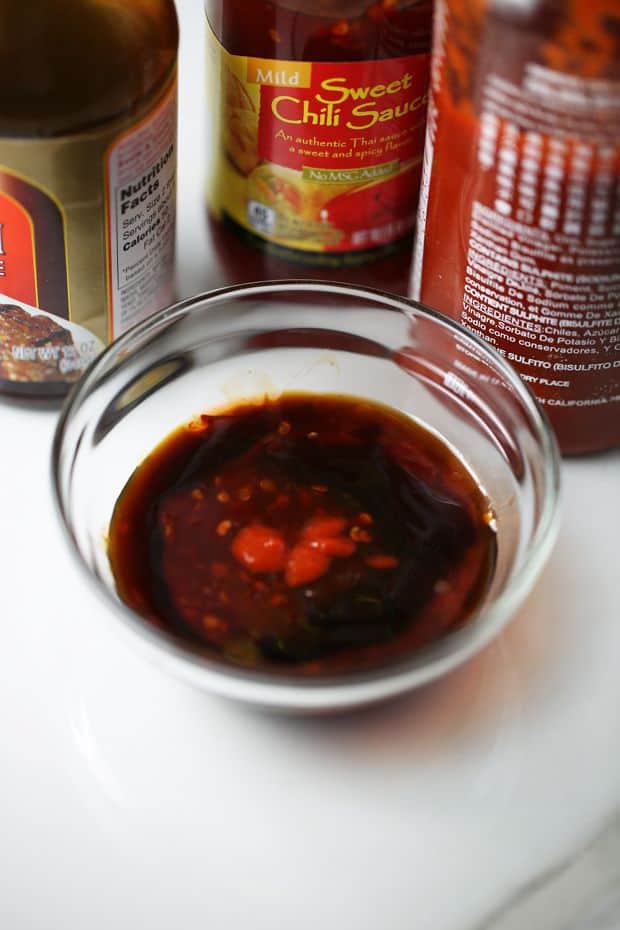 Thoroughly drain any excess milk from your drumsticks and place them in a large zip lock bag to marinate in previously prepared sauce.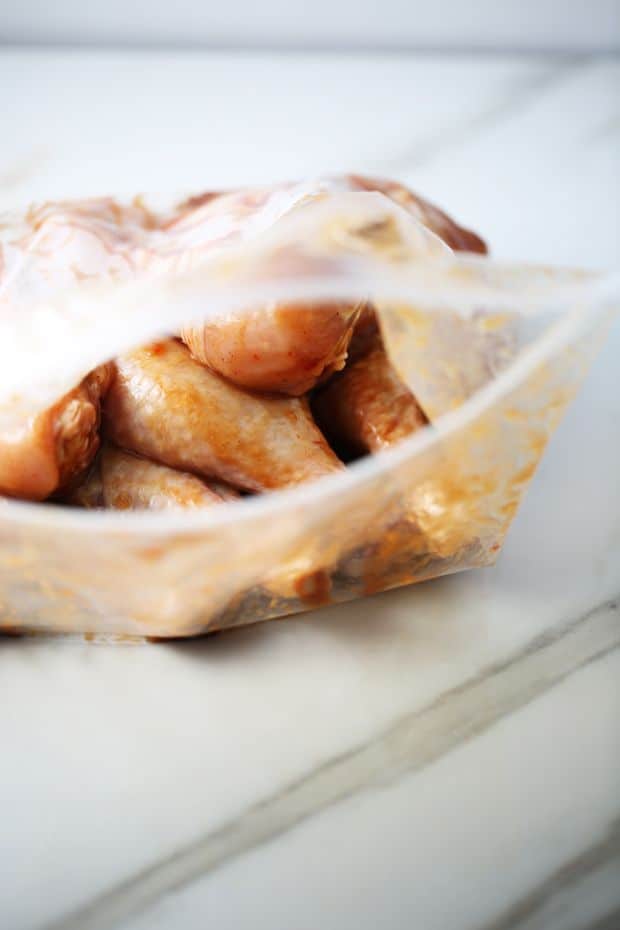 Cover your baking sheet with parchment paper and off we go and ready to bake.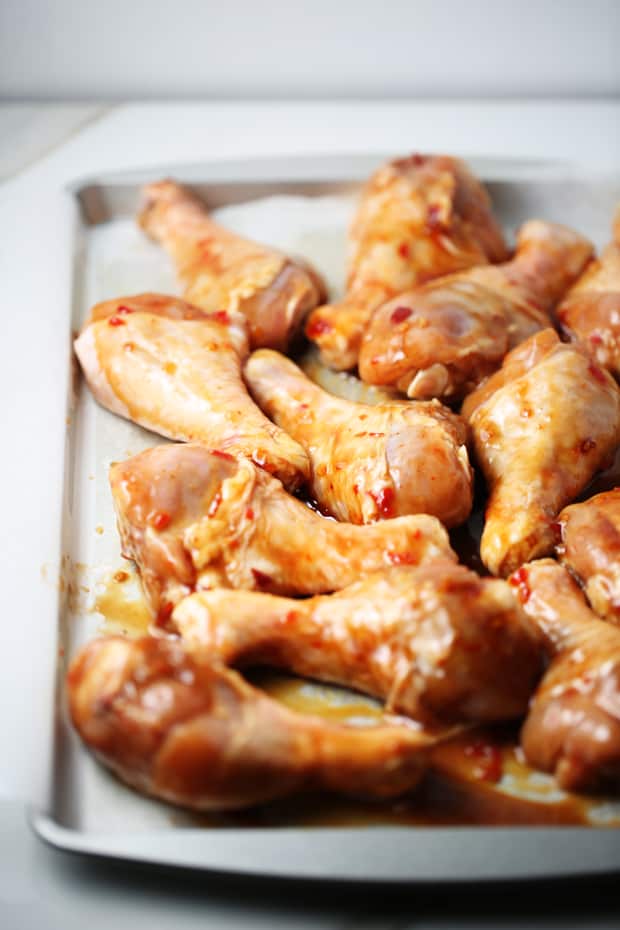 After about 15 to 20 minutes of baking on one side pull out the drumsticks and flip them on the other side. At the same time brush them with some extra sauce. Put them back in the oven for an additional 15-20 minutes.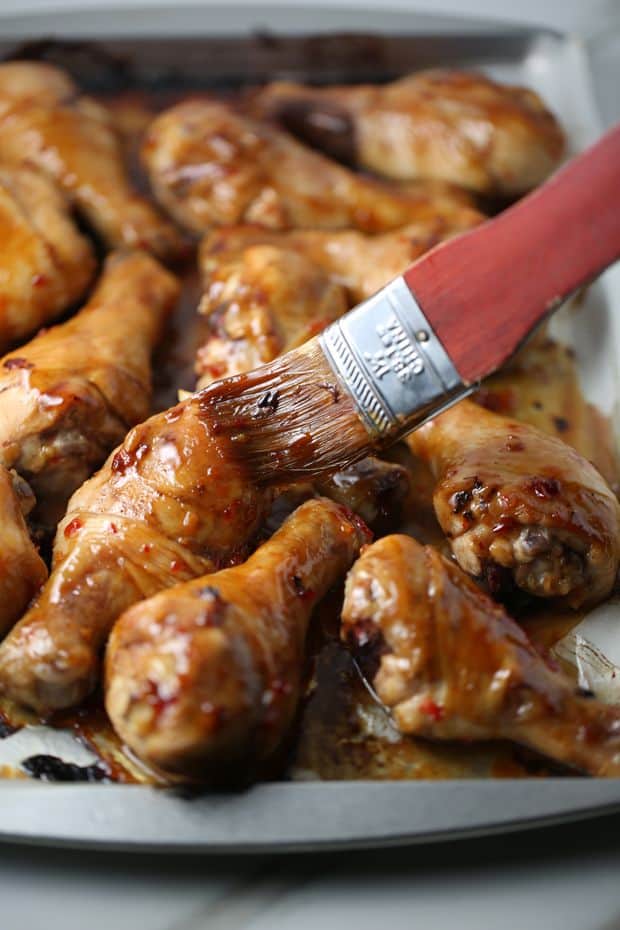 I make a teriyaki ginger glaze to add a bit more flavor to the drumsticks at the end. I use about 1/4 of a cup of freshly chopped ginger and one tablespoon of teriyaki glaze to fry the drumsticks for an additional 10 minutes.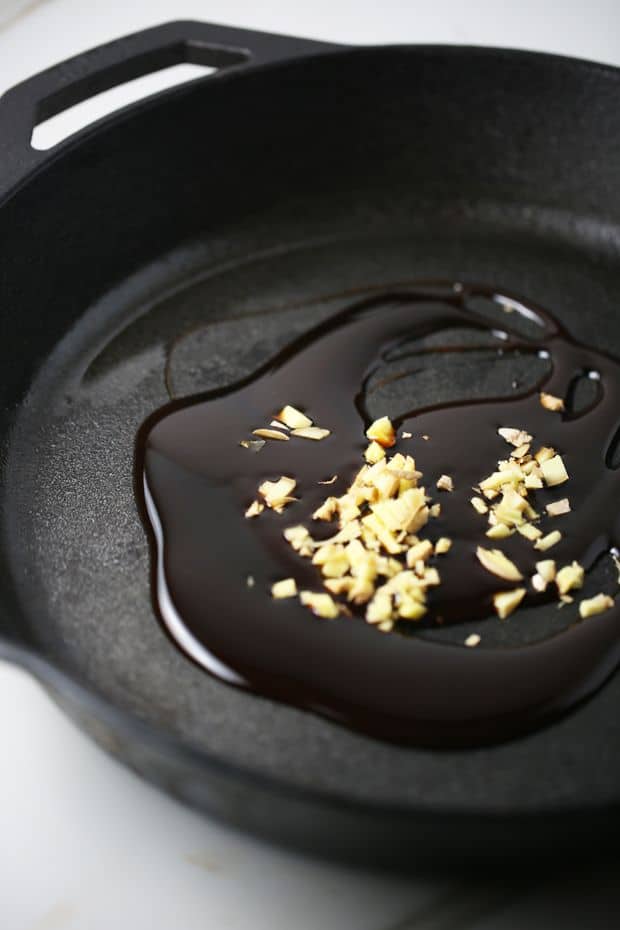 Frying drumsticks for an extra 10 minutes does the trick, and results are outstanding.  Last, garnish with a hint of fresh green scallion and sesame seeds if desired, then enjoy!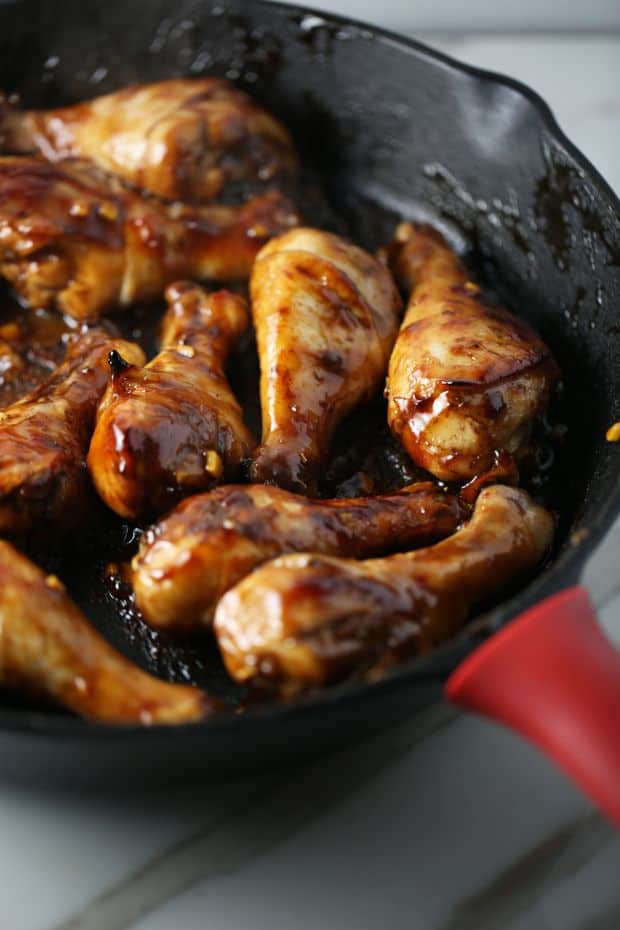 Take a peek at our chicken recipes, perhaps you can find something you might want to try next.  🙂
If you make this recipe please snap a picture and hashtag it #foodflavorz – We would love to see your food photos on Facebook, Instagram or Twitter!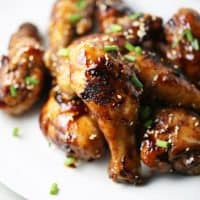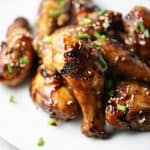 Oven baked five spice chicken drumsticks
Easy to make oven baked five spice chicken drumsticks. Cooked in a teriyaki glaze, sweet chili, and sriracha sauce, bring amazing flavors to your dish.

Keyword:
five spice chicken drumsticks
Ingredients
2.6

lb

Chicken drumsticks

12 pieces

1

cup

Milk

2

tbsp

Teriyaki baste & glaze

2

tbsp

Sweet chili sauce

1/4

tsp

Sriracha sauce

2

tbsp

Chinese 5 spice powder

1

pinch

Sesame seeds

1/4

cup

Scallions

chopped
Instructions
Rinse chicken under drumsticks under cold water. Transfer into a container and add 1 cup of milk. Sprinkle Chinese 5 spice over it and put it in the fridge for about 15-20 minutes.


SAUCE

To make sauce you will user 2 tablespoons of Teriyaki baste & glaze, Sweet chili sauce and 1/4 teaspoon of Sriracha sauce.

After about 15-20 minutes take the chicken drumsticks out of the fridge, and drain off the milk. Place the drumsticks into a large zip lock bag and add sauce. Seal the zip lock bag and shake it to make sauce spread evenly. Put the bag back in the fridge for 1-2 hrs.


Preheat the oven to 460 F, prepare your baking sheet and bake for 15-20 minutes on each side. Add more sauce if needed.


Preheat a skillet and add 1 tablespoon of teriyaki glaze and 1/4 of a cup freshly chopped ginger. Fry for 10 more minutes. Garnish with sesame seeds and chopped scallions.

Nutrition Facts
Oven baked five spice chicken drumsticks
Amount Per Serving
Calories 544
Calories from Fat 265
% Daily Value*
Fat 29.4g45%
Cholesterol 277.3mg92%
Sodium 600.6mg26%
Carbohydrates 10.1g3%
Protein 55.8g112%
Vitamin A 400IU8%
Vitamin C 5.8mg7%
Calcium 120mg12%
Iron 2.5mg14%
* Percent Daily Values are based on a 2000 calorie diet.
---