Simple Beet Soup Recipe
September 22, 2016 - 3 Comments
The season for soups has started in our house. We are so excited to serve this simple beet soup recipe.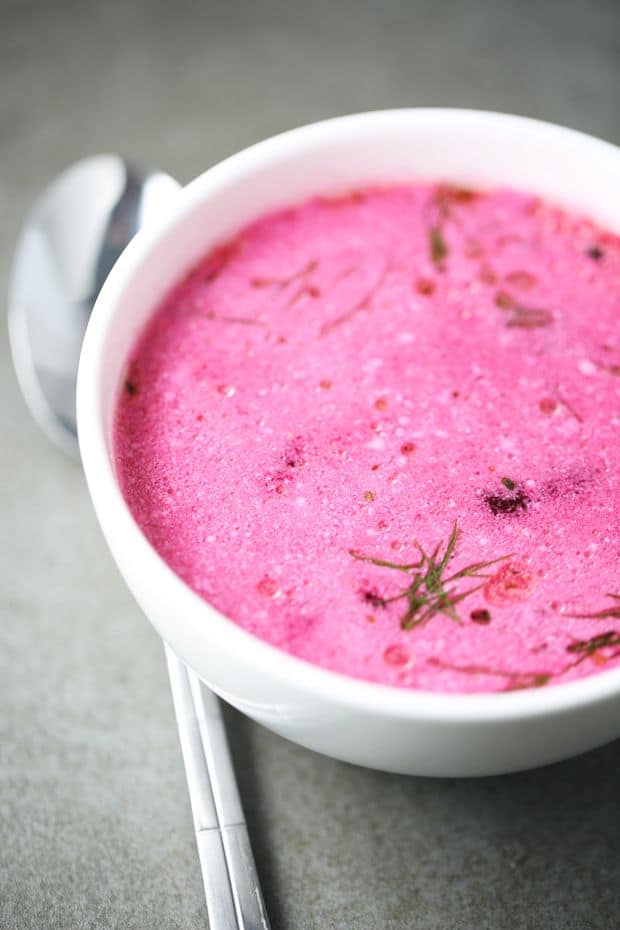 So the idea behind this simple beet soup recipe has roots in my background. I grew up in Poland. My mom used to make this soup almost every other week. Back in the old days, I didn't appreciate the soup as much as I do nowadays. I have to say if you like beets this soup will be an instant hit for a few reasons.
It is easy and quick to make,
It does not take many ingredients to make,
 It is super tasty, and at the same time very healthy for you!
Everything starts with fresh beets. It does not take many to prepare this soup. We need four medium beets cut in strips. I  have seen a lot of beet soup recipes where you had to roast beets before making soup. This recipe does not call for that; you use raw beets!
Take a look at this delicious and healthy beets.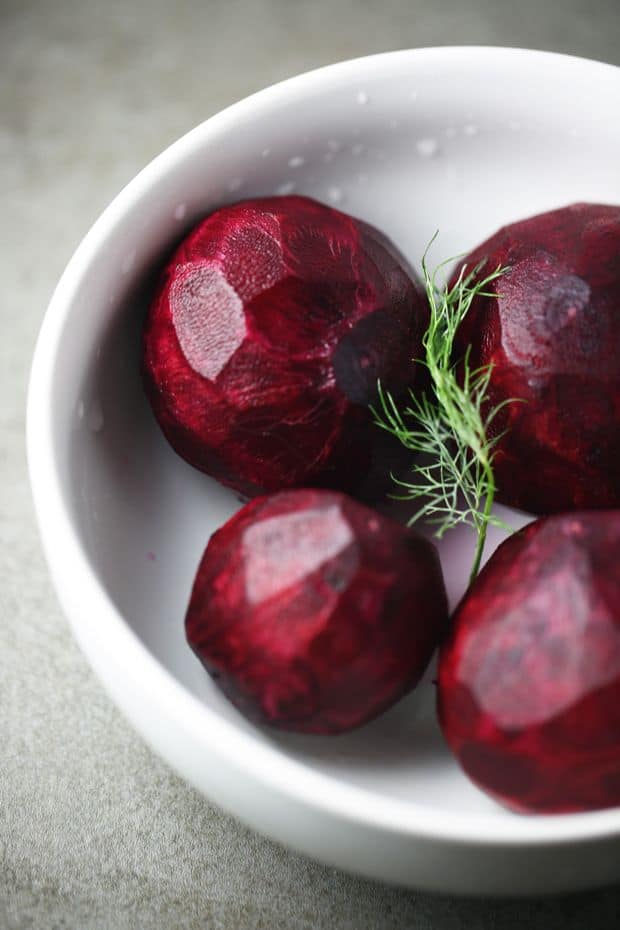 Now, we are almost home. Cutting beets in strips, and adding them to a pot with smoked pork.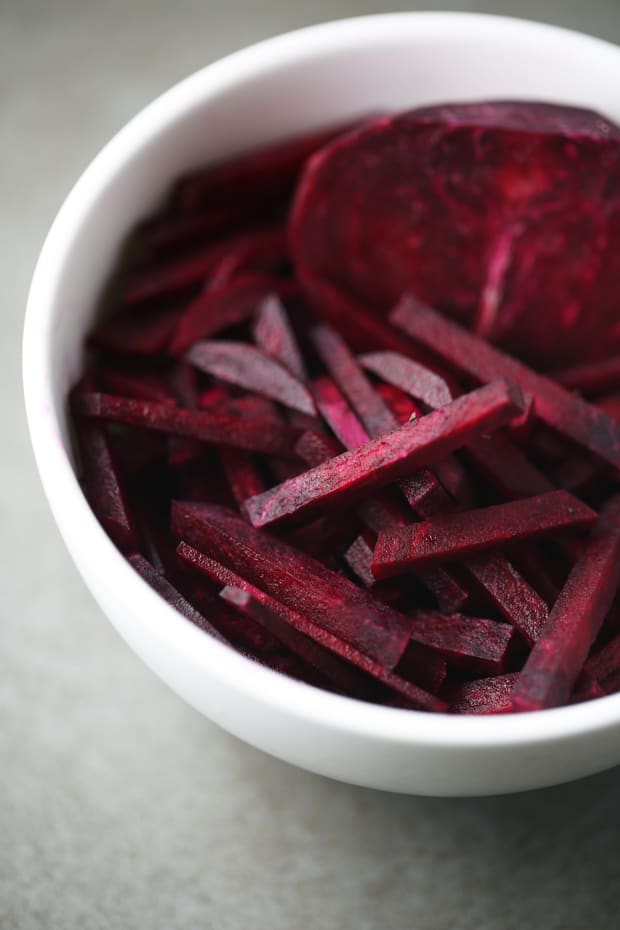 Smoked pork bones will add great flavor to our soup.  So let's start cooking it right way. I used a large pot about 6 quarts, and bring it to a boil.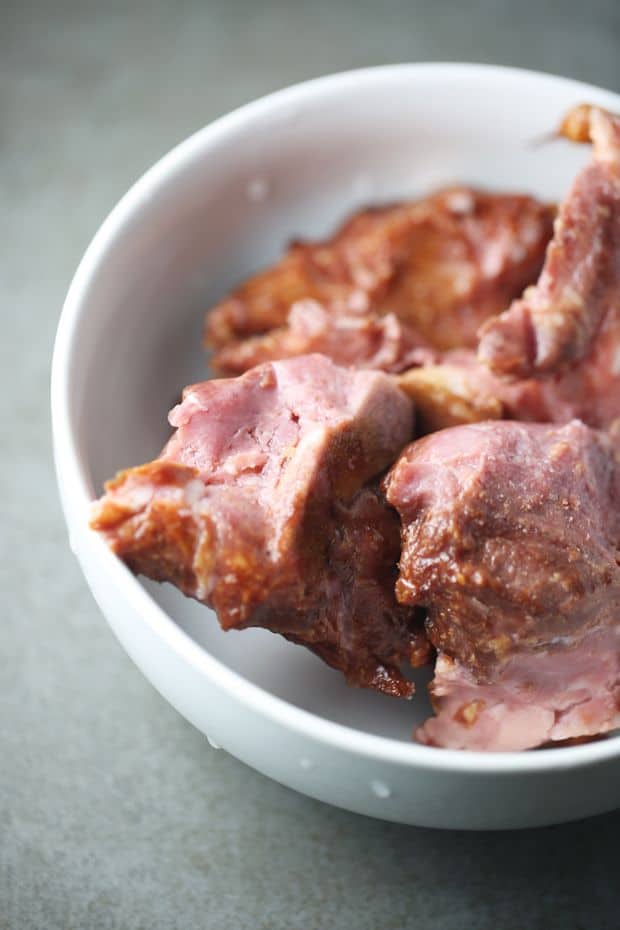 After you have the beets and pork bones in the pot, it's time to season everything. I use brown sugar, bay leaves, whole allspice, salt, white vinegar and half of an onion to season and cook this super healthy Polish beet soup. Exactly how my mom did back at home 🙂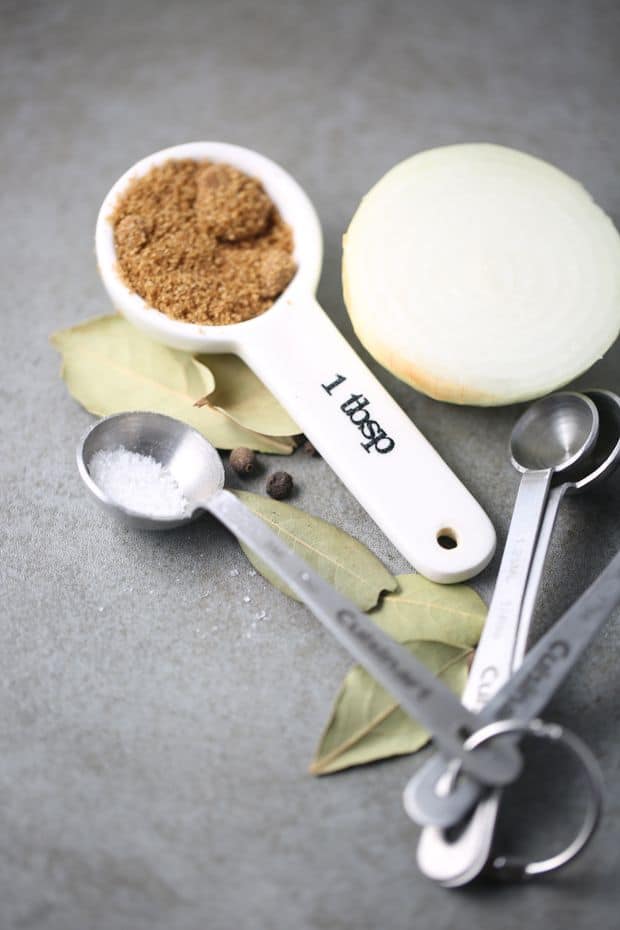 After about 30 minutes of cooking, the beet soup is ready. My preference is to serve this simple beat soup with pan fried potatoes :), because that's how the soup was served when I was growing up.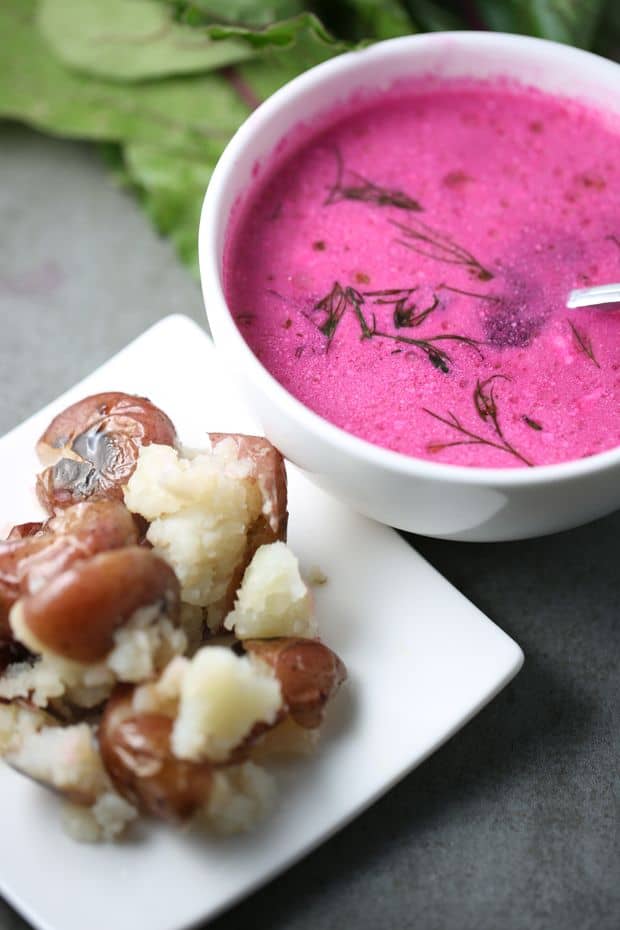 If you are a big fan of lentils, please try this amazing vegetarian lentil soup, you will love it 🙂
If you make this recipe please snap a picture and hashtag it #foodflavorz – We would love to see your food photos on Facebook, Instagram or Twitter!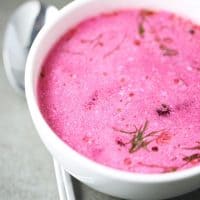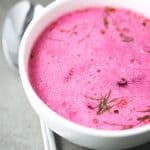 Simple beet soup recipe
This simple beet soup recipe is one of my best beet soup recipes ever made. It is originating from my Polish roots.

Keyword:
Simple Beet Soup Recipe
Ingredients
4

medmium

Beets

0.75

Lbs

Smoked pork bone

1

tbsp

Brown sugar

2

tbsp

White vinegar

1

tbsp

Salt

4

Bay leaves

8

Whole all spice

1/2

Onion

1

tbsp

Maggi seasoning

1/2

tbsp

Vegeta seasoning
Instructions
Wash and peel beets, cut them into strips. In a large pot about 6 quarts start cooking smoked pork bone, and bring it to boil.


Add beets, brown sugar, white vinegar, salt, bay leaves, whole spice. Add half of onion.




Cook for about 30 minutes. Season with fresh dill, Vegeta seasoning, and sour cream. Serve hot and enjoy!
Nutrition Facts
Simple beet soup recipe
Amount Per Serving
Calories 331
Calories from Fat 74
% Daily Value*
Fat 8.2g13%
Cholesterol 34mg11%
Carbohydrates 47.5g16%
Protein 26.1g52%
Calcium 540mg54%
Iron 12.6mg70%
* Percent Daily Values are based on a 2000 calorie diet.
---